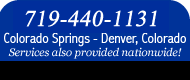 From a Recent Client ...
Marc-
We wanted to take a few minutes to thank you so much for doing a fantastic- no SUPERB job of working with us on our wedding day. My family and friends just LOVED you! You took all the worry away and after having met you for the first time, I knew that everything would be just perfect and that was the best feeling to have as the Bride.
Everyone LOVED the "walking down the aisle" song as well as the "walking up the aisle" song. Your professionalism and understanding of what we wanted for our wedding made it the best day of our lives. It also made for the BEST and most fun night that many of our friends and family have had in a long time. They actually told me so!
Thank you Marc for being the best DJ, Master of Ceremonies and friend we could have had during our wedding. It was abundantly clear that you were not just "working". You were celebrating with us and it was clear that you were there to make sure we had the time of our lives.
Thank you so much for everything!
Kim and Jason
Elegant, Memorable, Fun, & Enchanting Entertainment
Your Colorado Springs DJ Search is over!

Born To Boogie DJ Service is a one-man Colorado Springs DJ operation. This means that I, Marc Lanning will personally handle every event from the first time we meet for an event consultation until the last song of the night. Whether your gathering is for 20, 200, or 2,000, Born To Boogie can help develop a unique blueprint for your event.

Born To Boogie has entertained weddings and corporate events for more than twenty years. Marc understands yesterday's traditions and leading in tomorrow's technology.

Marc Lanning is Committed to the
Success of Your Event

As an entertainment professional Marc is committed to providing the very best service and understands the importance of your special occasion. Marc will work with you to create an event that will represent you in a tasteful manner, yet keep your event lively and fun. Marc has a wealth of ideas and suggestions for you to choose from that will help you custom design every detail of your event to fit your personalities, tastes, and dreams.

Experience Matters.

After 20 years of entertaining and event coordination, Marc understands the many decisions and details involved to ensure a successful event. Marc looks forward to earning your business, and creating a unique, elegant, fun, and memorable occasion for you, your family, and friends.

"My goal is to exceed your expectations and turn your dreams into reality!"




Born to Boogie, Colorado Springs DJ Services
719-440-1131
Colorado Springs DJ : Denver DJ
Services also provided to the entire United States
BorntoBoogieDJ@comcast.net